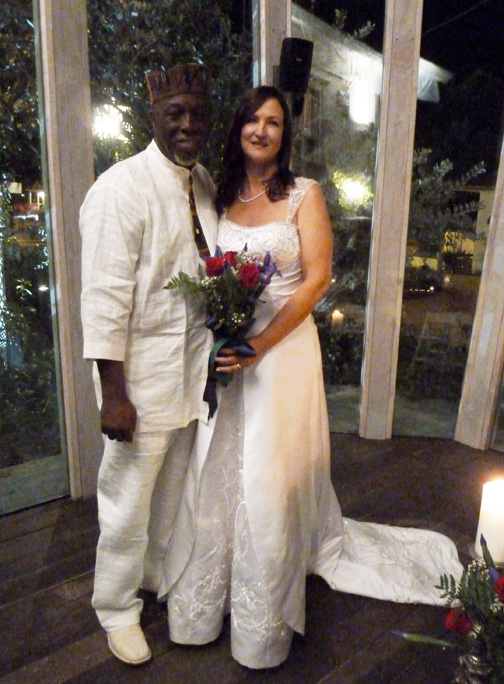 I am so full of love right now being a new bride that our upcoming Valentine's Day has led me to see hearts everywhere! I love hearts, always have. I guess that is obvious by the name of my website. I believe that the artist's heart or passion is what drives their creativity. The purpose of the website is to explore that creativity and inspiration with artists.

Valentine's Day can be the happiest day or the year for people, or it can be the opposite. As a child, I remember not getting that many valentine's at our classroom parties and being sad or embarrassed. As an adult, I used to gaze with envy at the beautiful cards and flowers other people received. So I thought, this is silly. I can sit around and feel sorry for myself, or I can make a great Valentine's Day for other people! I've done things from baking Valentine's cookies to share to giving away flowers from my garden, but since I have started working with so many artist's, I have been inspired by their hearts to start collecting, creating, and giving away hearts.

I recently took a wonderful class from Sharie Lieberg. I was so impressed with her and the love she shared with the class, that I gave her a ceramic heart that I had made so that she would have a lasting reminder of the love she shared with the class and how much we appreciated her. She accepted the heart with great warmth, and I know she will smile whenever she sees it.

So as we think about Valentine's Day this year, I encourage you to give hearts that last, art hearts, hearts that the receiver can look at for years to come and remember the love you share with them. Giving these hearts will give joy to the receiver, the artists, the people that see them, and to you!
Here are some hearts that my friends made that I would be happy to sell to you! And I would love to have more hearts to sell, so if you create art with hearts, let me know. I plan to hearts of artists a permanent part of my website.

Have a wonderful Valentine's Day and share hearts with those you love!

Gayle Swanson makes romantic heart plaques with varying shades of green and blue. They are approximately 7" across and each on is different.

$49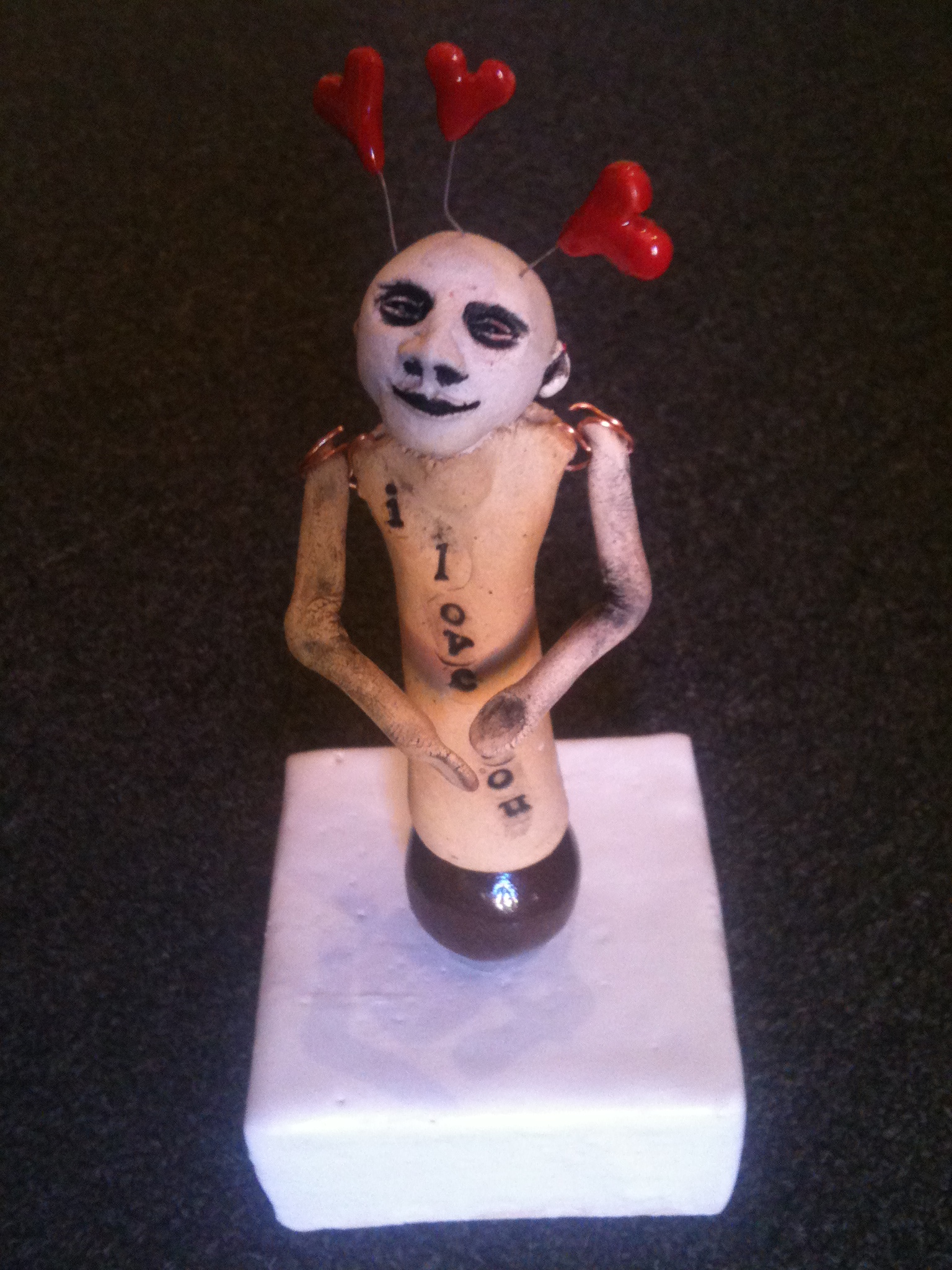 Kim Clark created this whimsical little "I love you" guy with his hearts floating in his imagination!

$95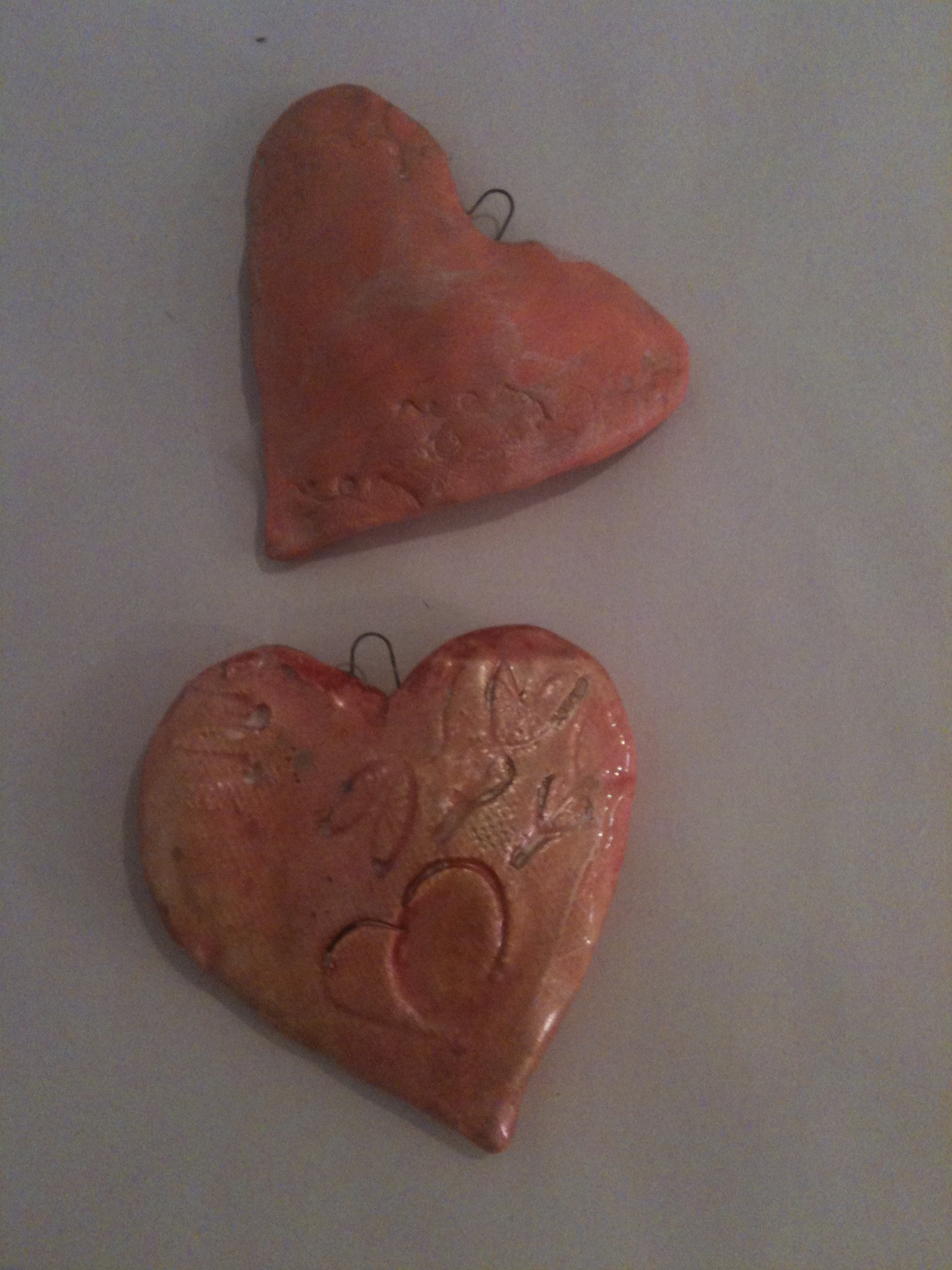 I, Emily Thiroux Threatt, actually created these little puffy heart ornaments. I only have 2 left right now.

$10 for 2

Gayle Swanson created these lovely little blue/green/metallic hearts. Get a set of three, each different.

$21 for 3

9 Responses to "The Hearts of Artists"