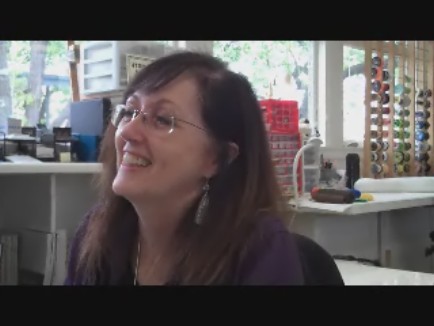 Deborah Jarchow weaves on a grand scale. Many of her pieces flow from ceiling to floor. She is a master of the use of color making her soft chenille or wool panels vibrant and alive. She says that she wants people to look at her work and be inspired, and you will be.
Though her work may seem subtle in color nuance, much thought goes into them. She uses the Fibonacci numbers which are the numbers in the following integer sequence: 0, 1, 1, 2, 3, 5, 8, 13, 21 34, 55, 89, 114. By definition, the first two Fibonacci numbers are 0 and 1, and each subsequent number is the sum of the previous two. So when Deborah threads her loom, the color variation in her warp may follow this pattern.
Deborah has also experimented with music in designing her loom threading. In one piece she created, she used the numerical order of the notes in the song "Summertime." I love the idea of music and math reflected in art.
Some of Deborah's largest pieces have been woven from commissions from churches. In the Catholic church, different colors represent the different seasons of the church, so she has been commissioned to weave spectacular pieces which hang in the front of the church and are changed to reflect the season. Pictures of some of these are below.
Deborah sells her work by commission so that people can order what they want from her. I have ordered a lovely, warm garment she will weave in purples. I can't wait to wear it as the season cools off. If you would like to have Deborah weave something for you, let me know and we will make arrangements.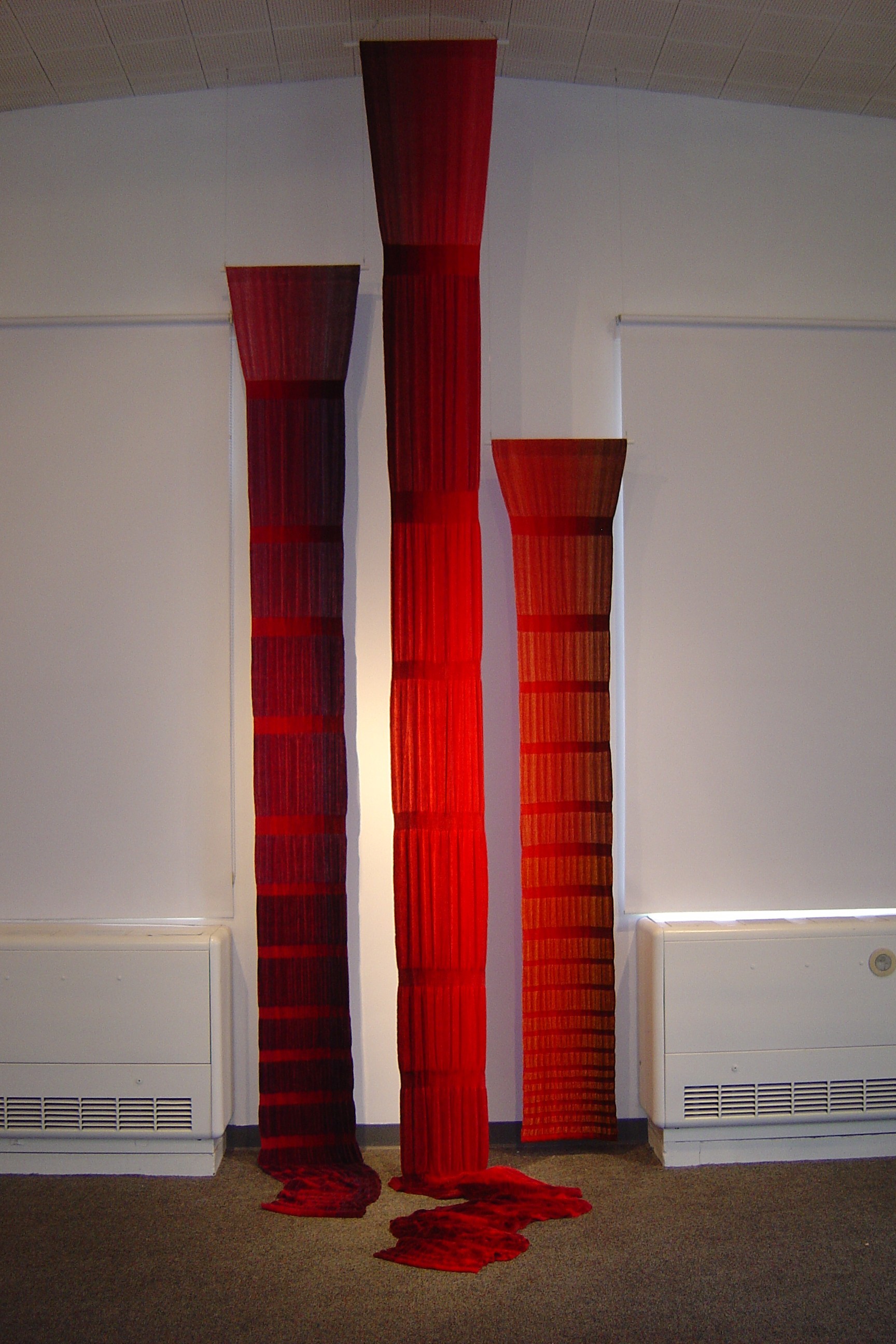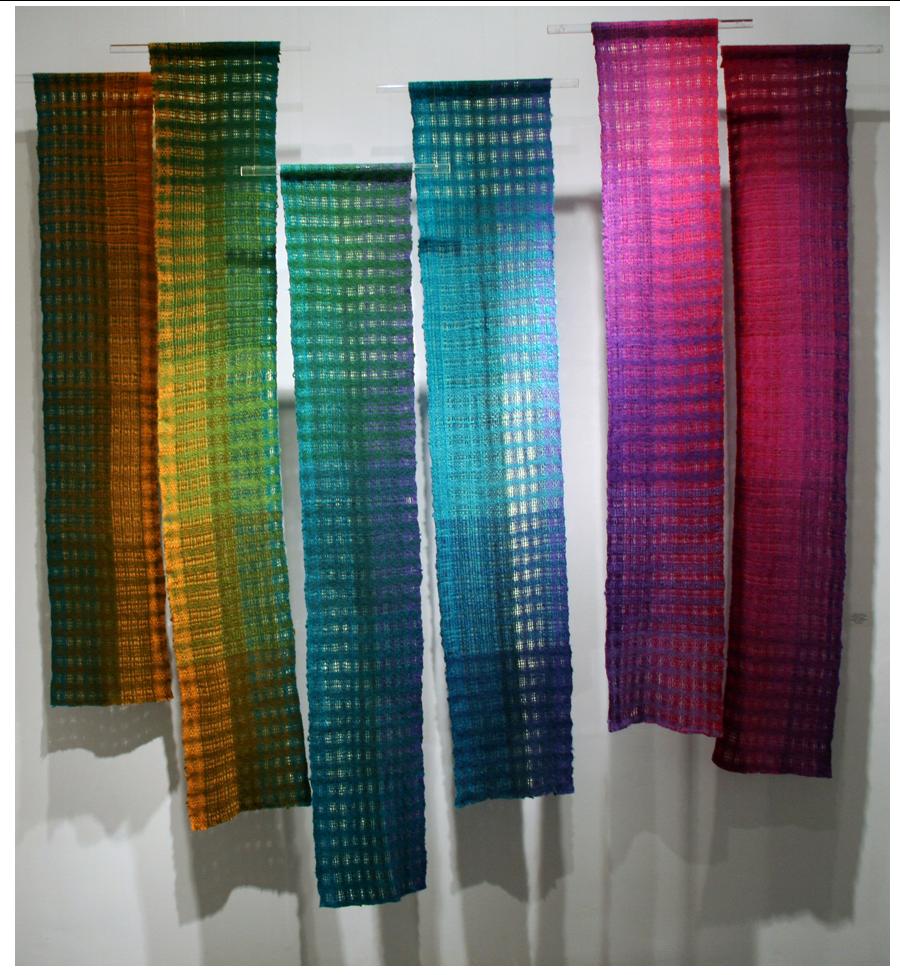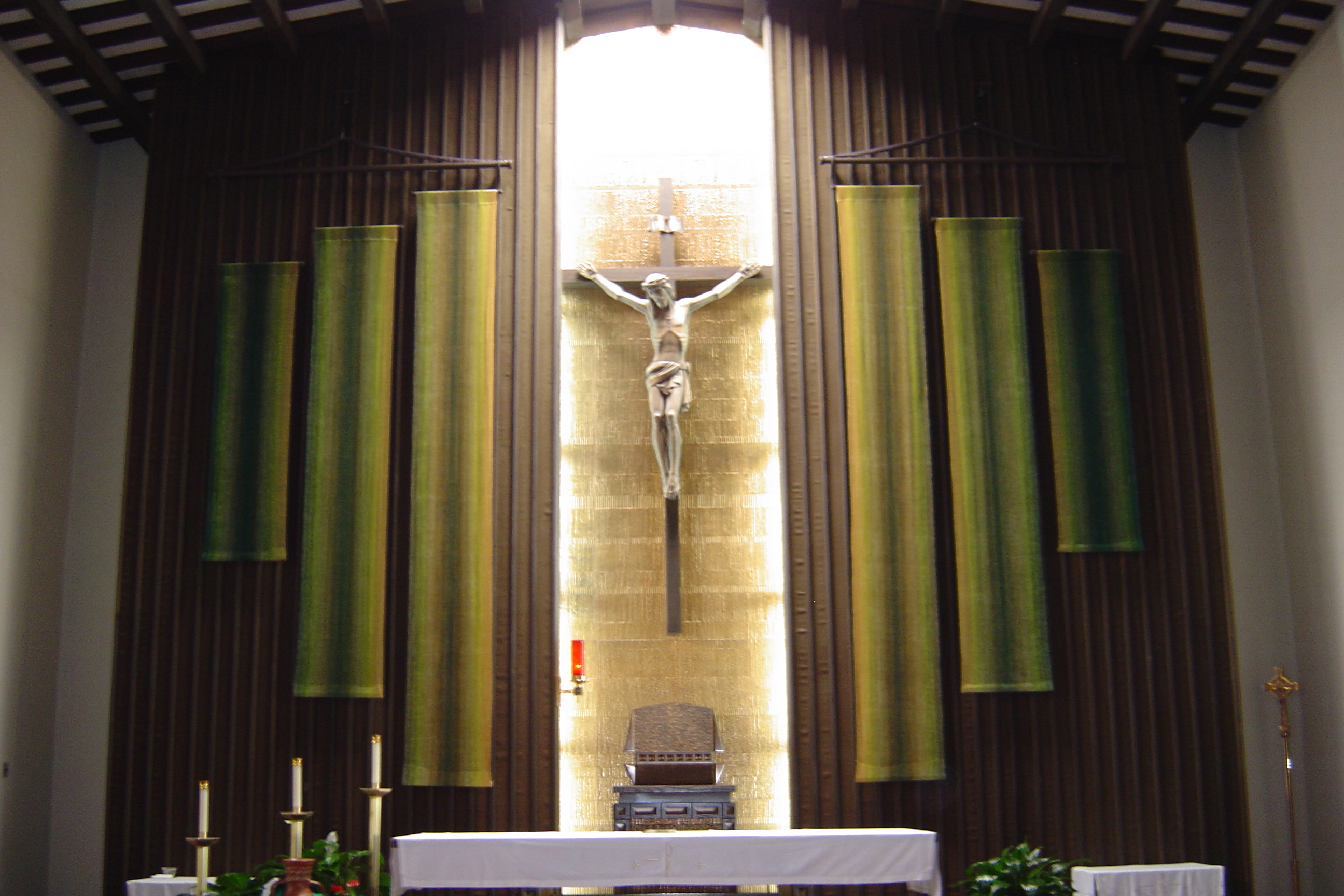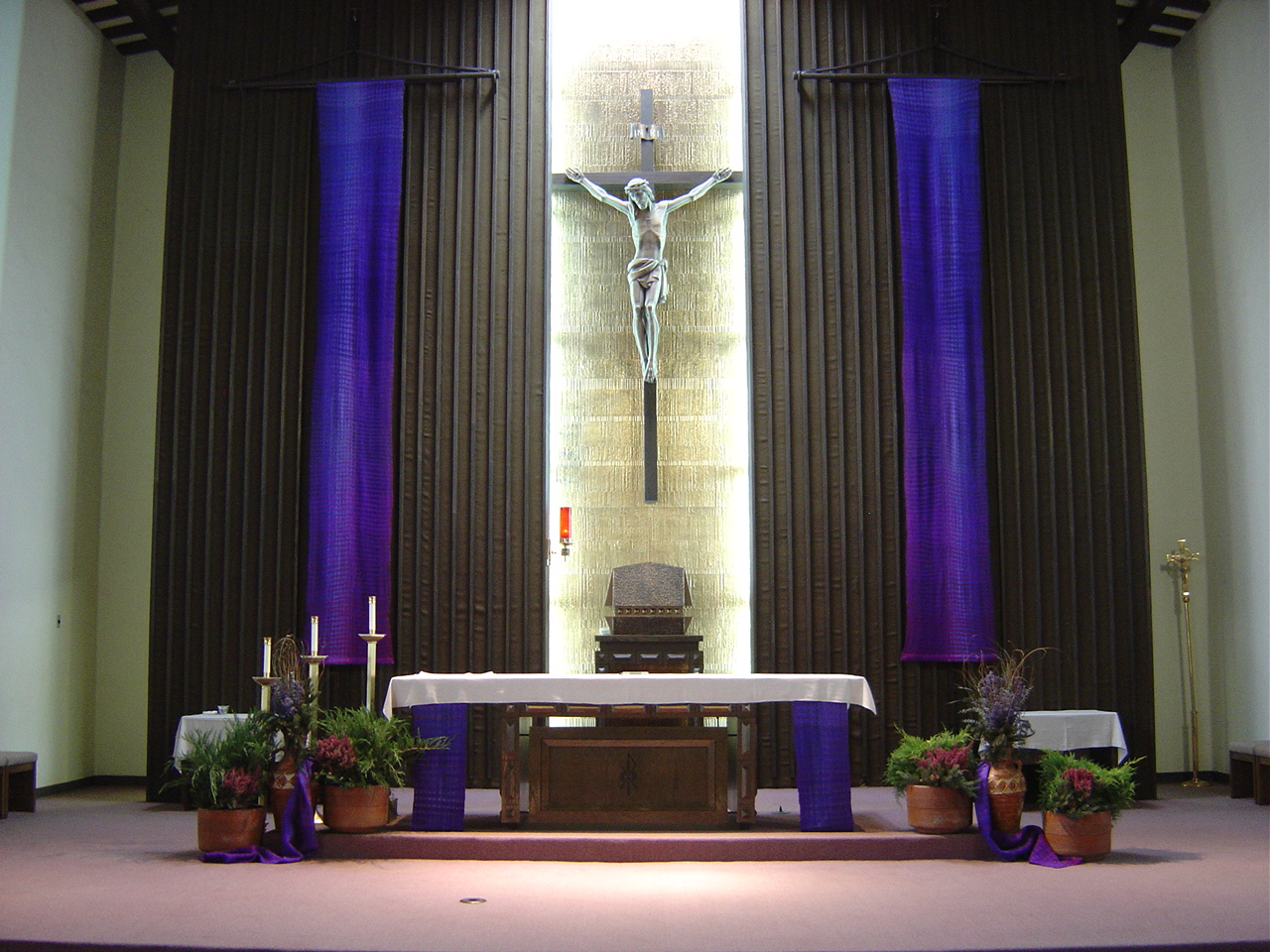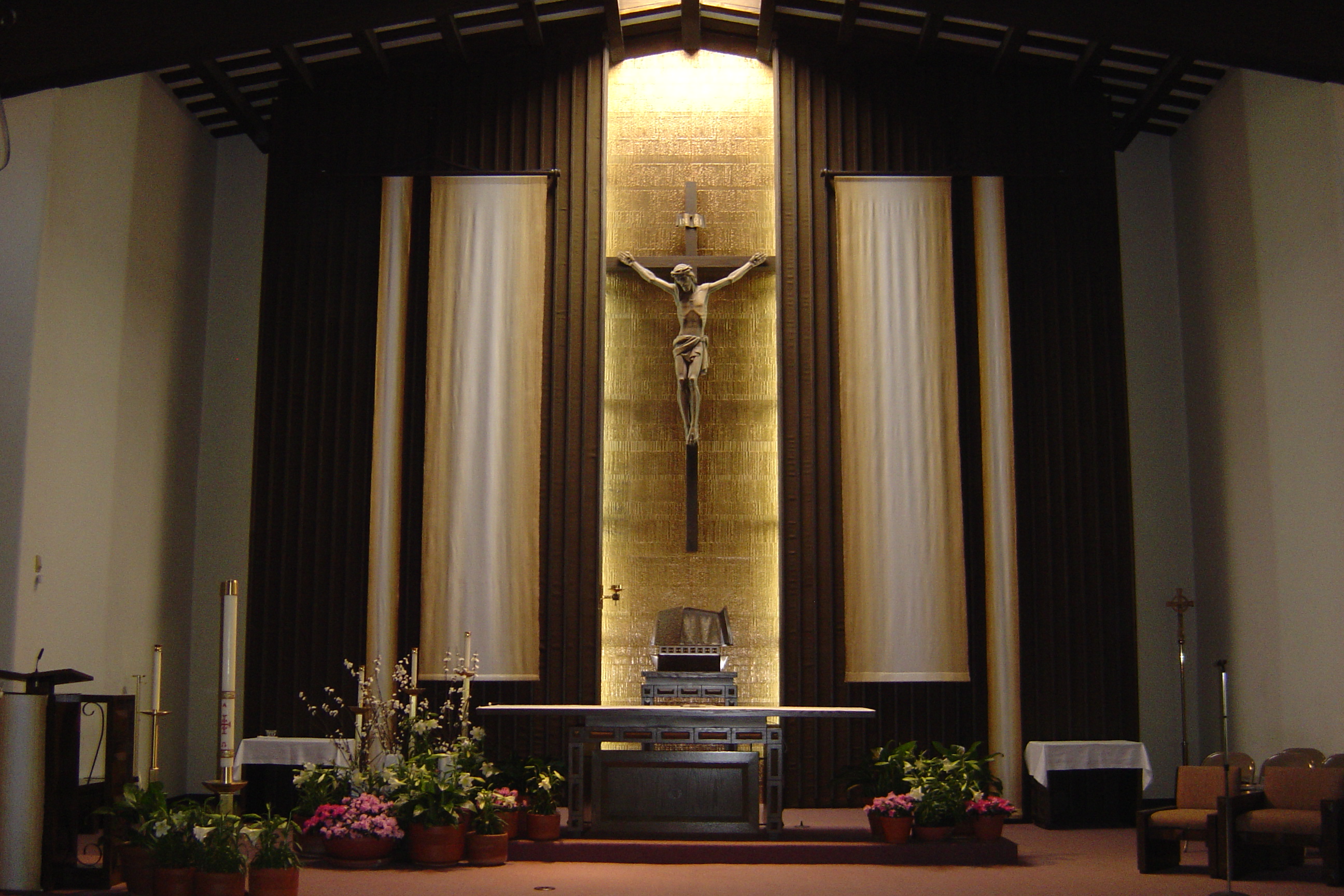 One Response to "Deborah Jarchow"