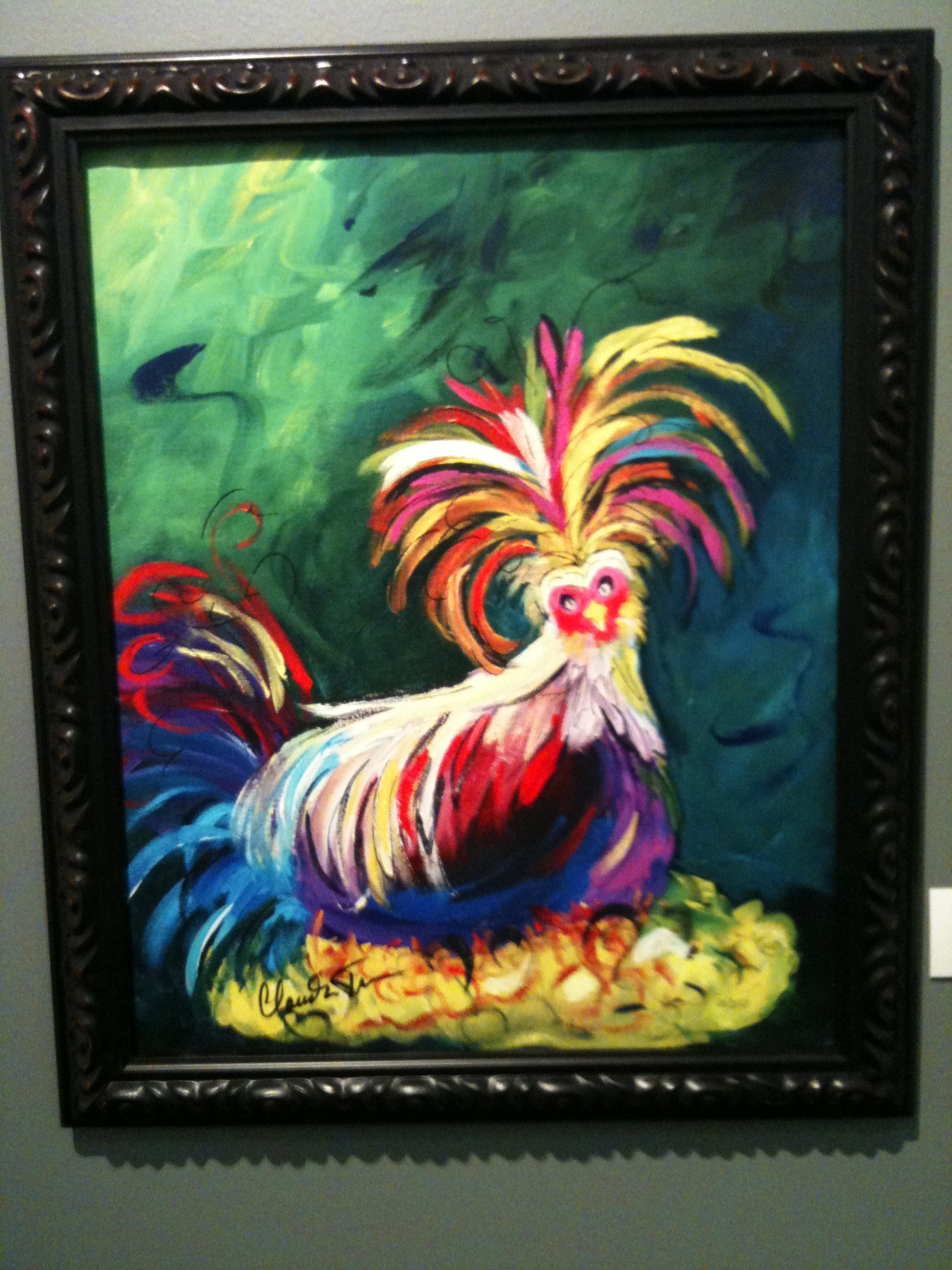 Claudia True has a gift in painting with bold colors in acrylics and bringing life and whimsy to her work. I can help but smile whenever I see one of Claudia's paintings.
She has a special knack with flowers, food, and nature.
Claudia worked as a geologist in the rarefied world of management in the oil industry. The company she worked for had only two women in such positions and the workload and stress was tremendous. As a way to relax, she took a painting class and found the true joy of her life.
Her positive, bubbly personality is reflected in all she paints.
After one show she did, someone said she should teach. She hadn't thought of teaching before, but she decided to try, and fell in love again. And her students fell in love with her!
Since then, Claudia moved to Kansas City. She says "I know my style is changing some since the move to Kansas City. Softer colors (thought still bold!), and softer lines are making their way into some of my art. Maybe it's the "softer light" here compared to California and Texas!"
Though Claudia now lives in Kansas City, I was able to interview her before the opening of her show in Bakersfield, California for the Arts Council of Kern. Bakersfield is where Claudia started painting and teaching, and Nicole Saint John, Director of Special Projects at the Arts Council came up with the concept of having Claudia doing a show with the students she taught showing how they have grown and developed as artists.
The show opened April 9, 2010 and is called "Claudia True and Friends -- Under the Influence."
I have a painting Claudia did of bright yellow lemons on a bright blue background hanging in my dining room. I love the vitality it brings to the room. You can almost smell the lemons!
Zinnias 1
8″ x 10″ acrylic on gallery wrapped canvas – ready to hang or can be framed – 10% of cost goes to Susan G. Komen for the cure of breast cancer. $ 150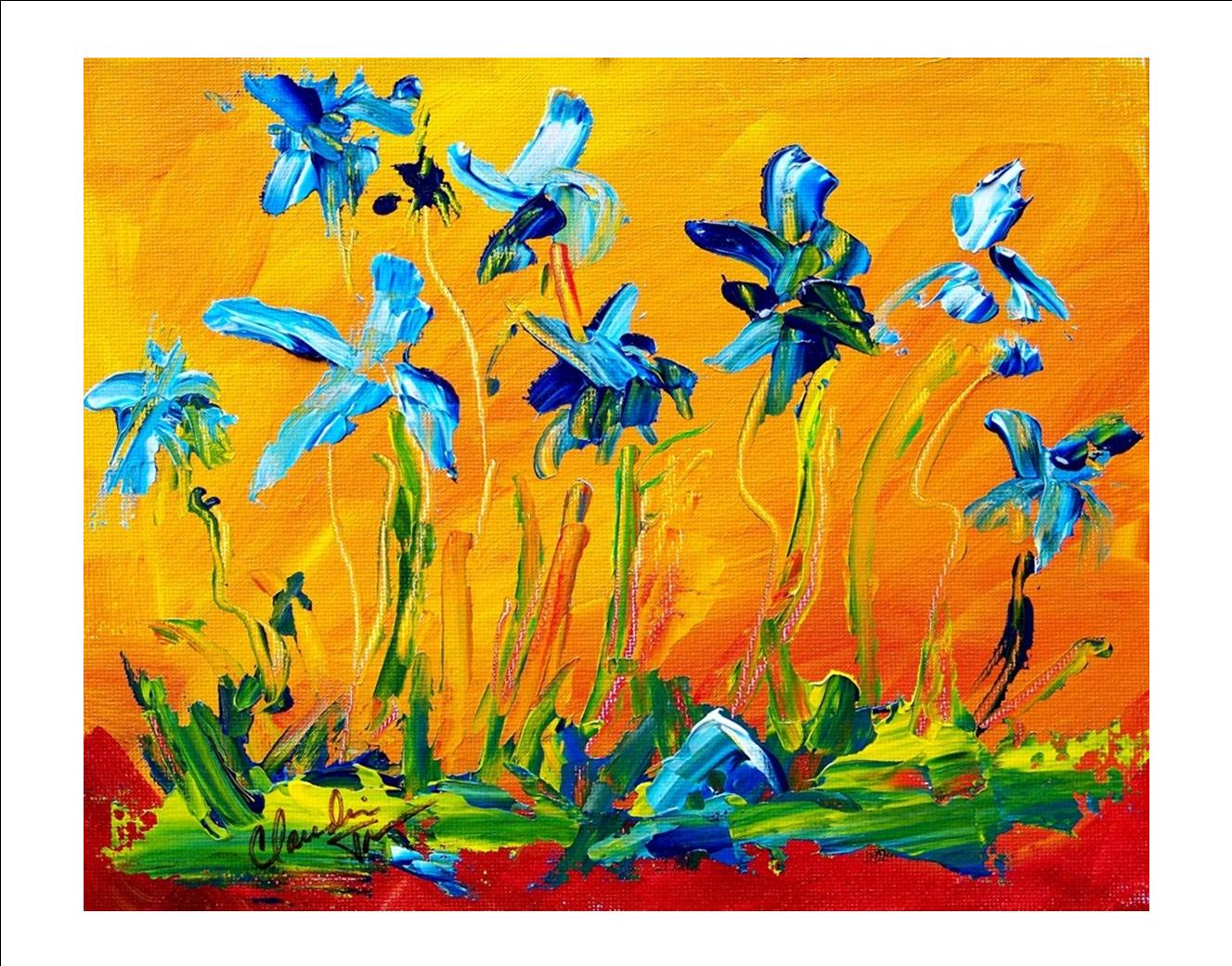 Spring Flurry
8″ x 10″ acrylic on canvas – dark brown wood frame $ 225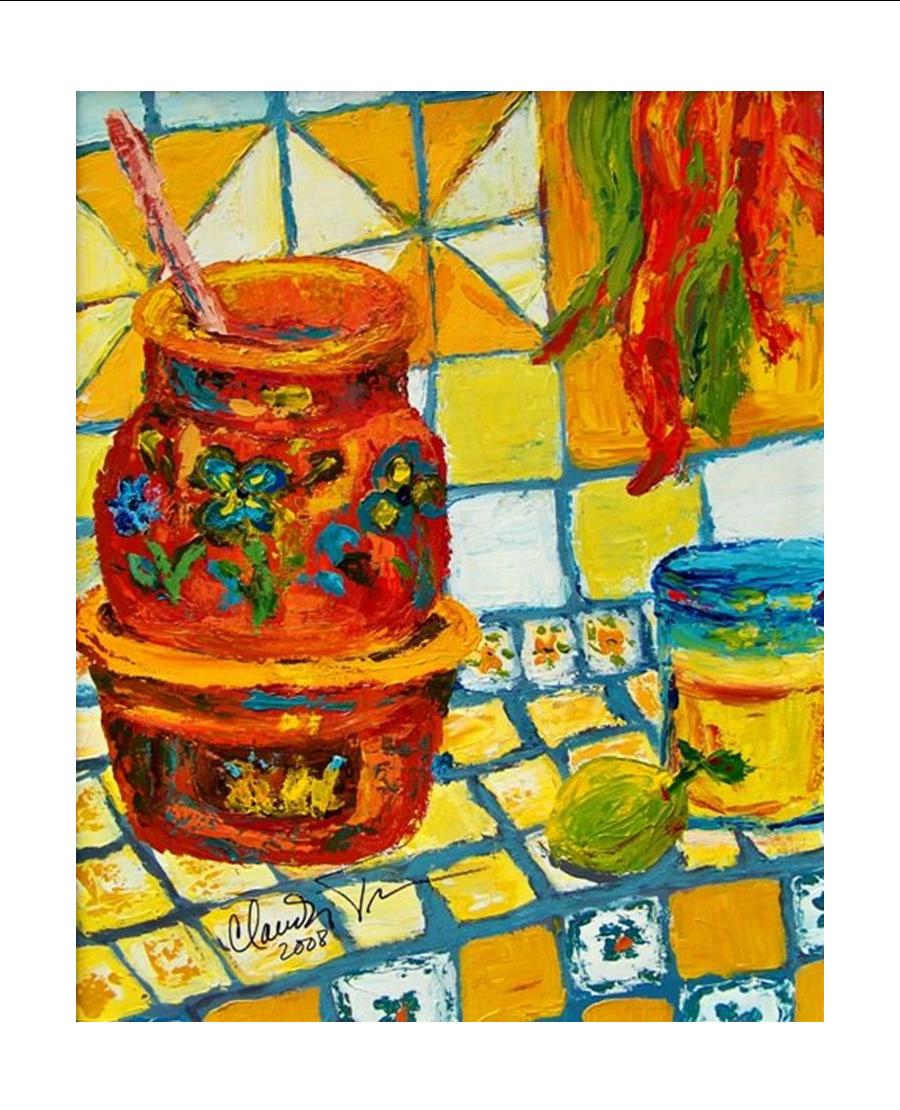 Mexican Kitchen
16″ x 20″ acrylic on canvas – black frame. Included in the 2009 The Art of Food Calendar – with a recipe for Pork Green Chili $ 575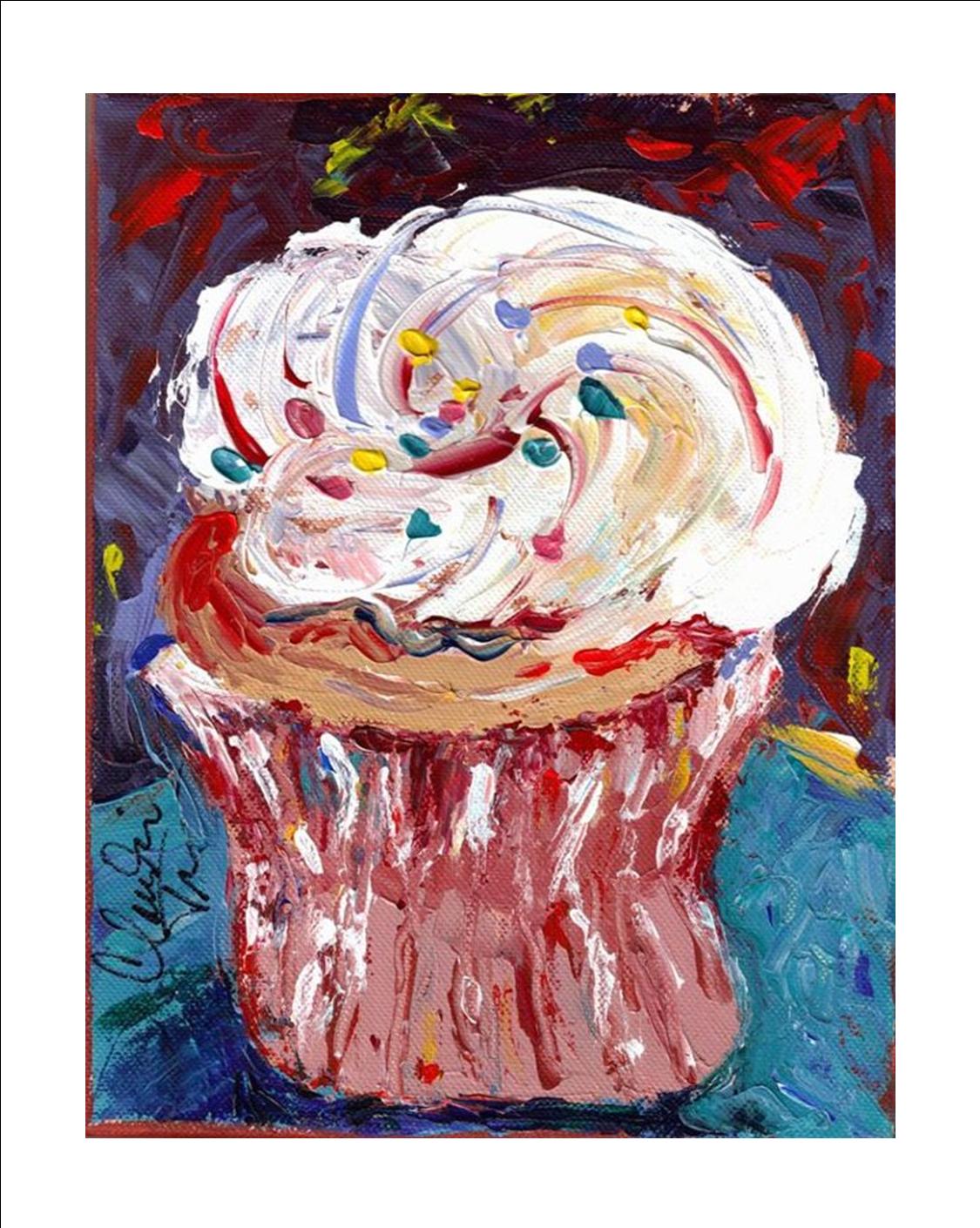 Cupcake Celebration
8″ x 10″ acrylic on gallery wrapped canvas – ready to hang or can be framed $ 140
4 Responses to "Claudia True"