Years ago I participated with a group of artist's in a fundraiser for scholarships given by the American Association of University Women. I met Jill Thayer there who was showing her work and being honored as a former scholarship recipient. I was really impressed with her art and our relationship has deepened over the years. My daughter Abby's first art purchase was one of Jill's works, Autumn in Boulder. Jill is an incredibly energetic, tenacious, talented artist. She has supported herself for years with her art doing both fine art and commercial art. Her "I can do that!" attitude has lead her to opportunities from owning an operating a gallery of contemporary art, to designing a beautiful mural for downtown Bakersfield, California, to designing and painting an incredible tile installation in Shafter, California, to taking beautiful photographs in Morocco, to studying at Oxford University in England, to pursuing her PhD in Cultural Studies/Museum Studies at Claremont Graduate University in Southern California. I had the opportunity to watch Jill paint, and she works so rapidly that she seems to be working in fast forward. She reminds me of what was said about Mozart, that he was so brilliant that he had whole compositions in his head and would just write all the parts at once. I have watched Jill's transition from vivid abstract paintings to multi-dimensional acrylic and digital media installations. In August 2009, she was part of a group exhibition at L2kontemorary gallery (Chinatown) in Los Angeles. You can lose yourself in the complexity and depth of her multi-media works as she continues to produce new and engaging pieces combining traditional and digital methodologies on canvas, print, and transparency media. I had the opportunity to talk to Jill about her artistic philosophy and tour her home where she has her studio, runs an art consultation and graphic design business, and showcases a beautiful collection of fellow artists' work in an on-site gallery.

Jill Thayer, Ph.D. is an artist, educator, art historian, and curatorial archivist. She received her doctorate in Cultural Studies/Museum Studies from Claremont Graduate University in the areas of Exhibition Theory, Contemporary Art History, Design Theory, and Visual Culture with transdisciplinary study in Global Strategy and Trade at St. Peter's College, University of Oxford, UK through Peter F. Drucker and Masatoshi Ito Graduate School of Management. Her postdoctoral oral history series, "In Their Own Words: Oral Histories of CGU Art" of Claremont Graduate University Art alumni, professors, and professors emeritus is included in Archives of American Art at The Smithsonian Institution. Prior to returning to graduate school, Jill owned a design firm for 25 years working with regional and global clientele in visual communication and marketing strategy. As a gallerist for 15 years, she showcased local and international artists at Jill Thayer Galleries at the Fox, Bakersfield, California.

Jill is Associate Professor in Art History at Santa Monica College; Allan Hancock College; and South University, Savannah, GA; and in Marketing Management at National University, La Jolla, School of Business and Management; and Post University, Malcolm Baldrige School of Business MBA Program for onsite and online courses. She developed Arts Management curricula for St. Thomas University, Miami, Institute for Communication, Entertainment and Media, School of Leadership Studies. Jill is curator and archivist in collections management of military aviation history for Estrella Warbirds Museum, and works as an independent curator on selected projects. She is a contributing writer for Artpulse Magazine, Miami; ArtDistricts Magazine, Florida; and Artvoices Magazine, Los Angeles; and blogs on artist emergence and culture. Jill lives and works on the California Central Coast, as she explores the environment through painting and digital media.

Enjoy getting to know Jill!


Jill's web sites:

Jill Thayer: The Artist, Emergence, and Culture

Jill Thayer Digital Photography

More Jill Thayer Digital Photography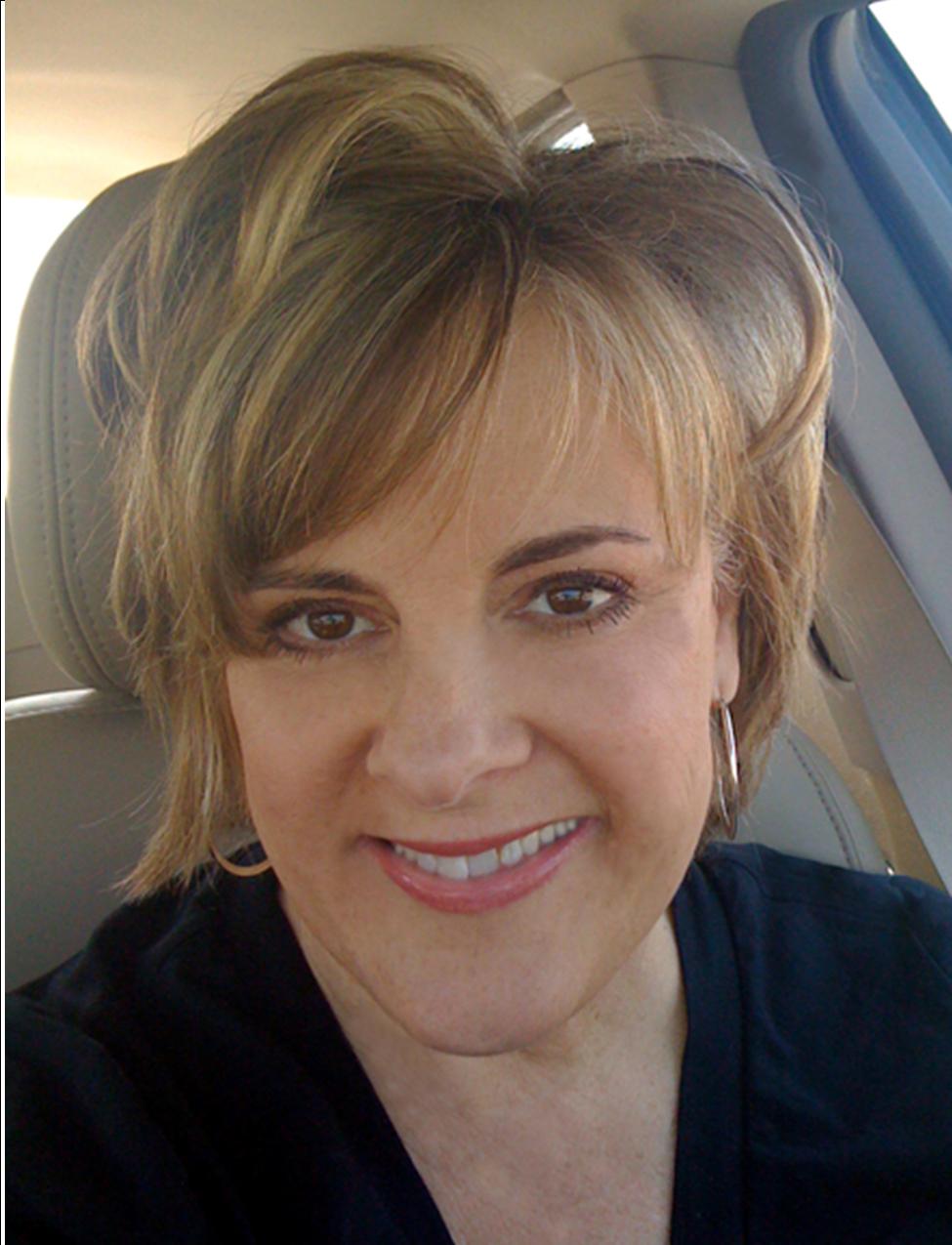 Jill's Digital Narrative series is an exploration of the complexities and discord in our environment and how we each structure a respective network in order to cope and exist in a universal context. Through the creation of interpreted belief systems informed by our sphere of influence (i.e. cultural, environmental, psychological, socio-historical, metaphysical, and/or spiritual constructs), my intent is to investigate a positive analogy resulting from these systems.  It is this construction or apparatus that keeps one afloat… whether illusionary or real, the existence is still precarious.
Interpretative narratives are digitally created from documentation of the installation.  Acrylic shapes are suspended by clear fishing wire and other elements such as cellophane, crumpled foil paper, and colored acrylic pieces, which integrate within each structure. Alluding to a shifting foundation, one that may challenge existing perceptions, we are continuously reinforced by our won belief systems.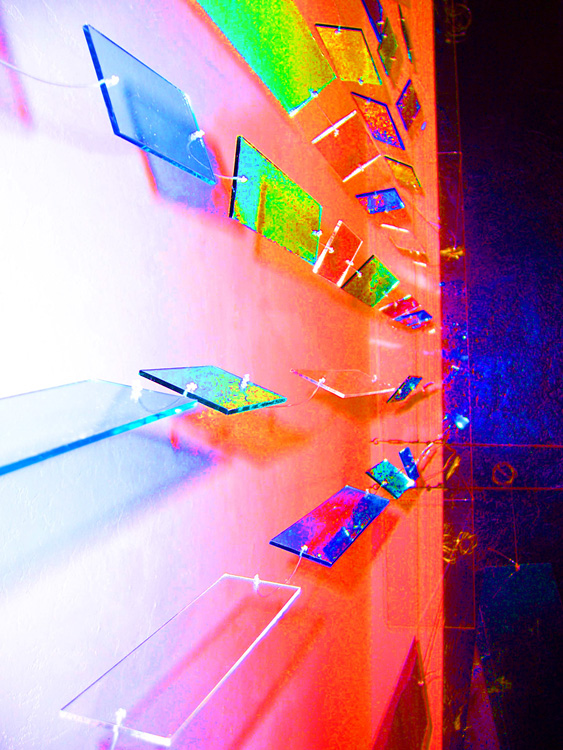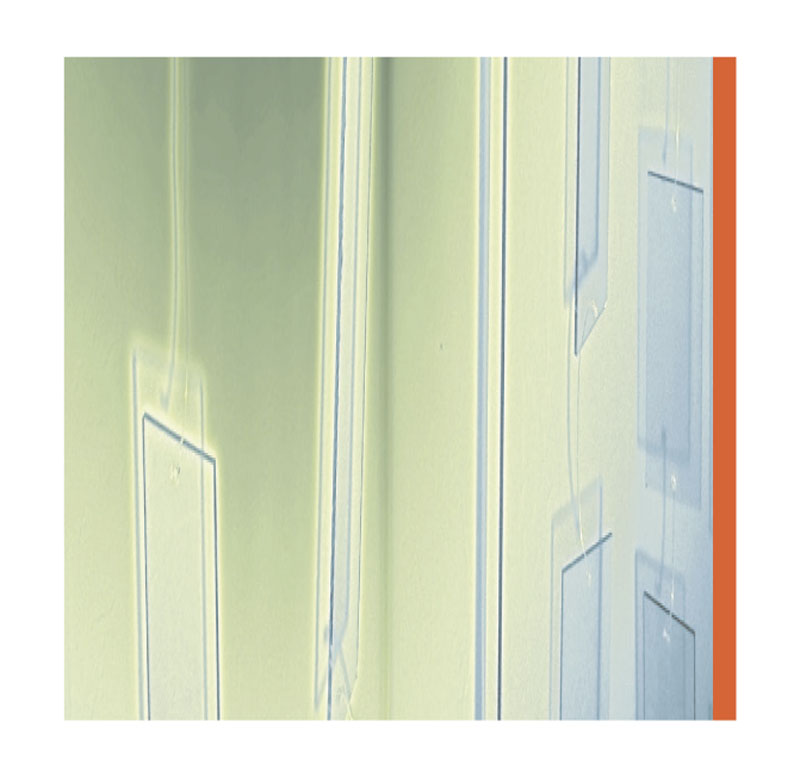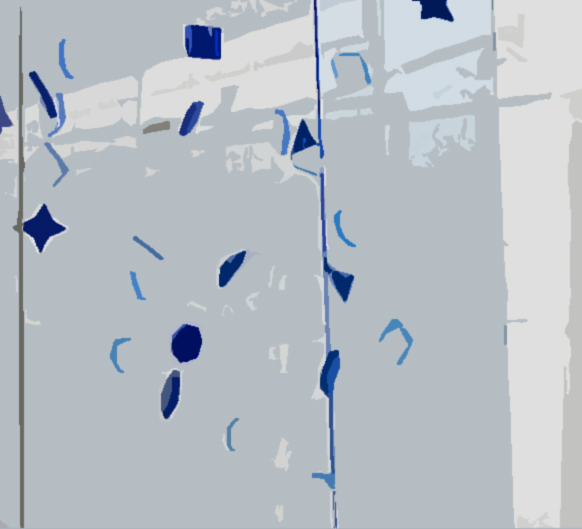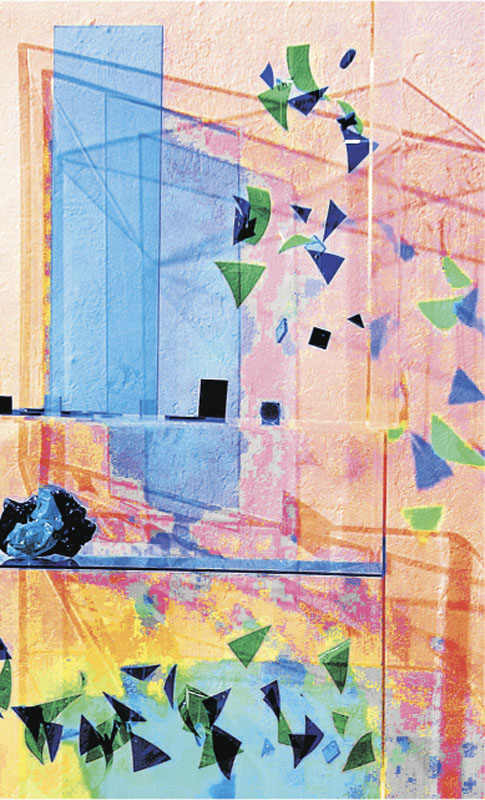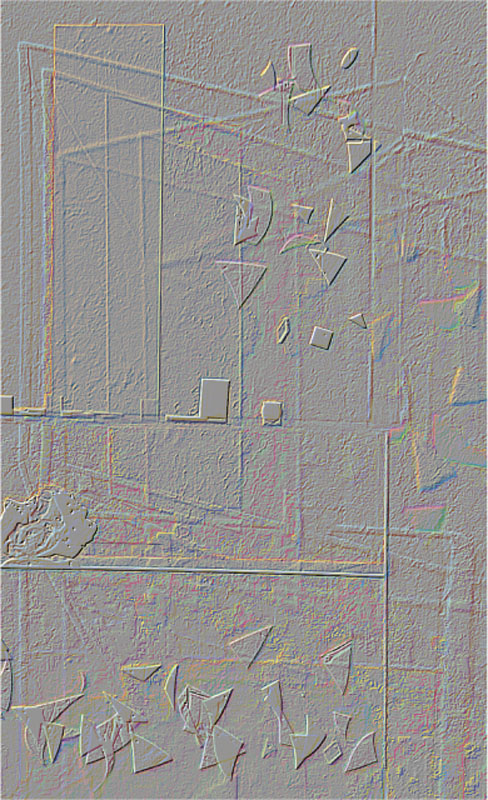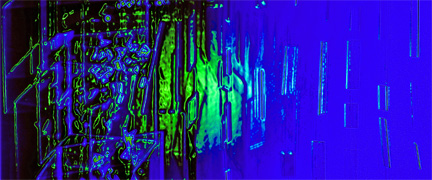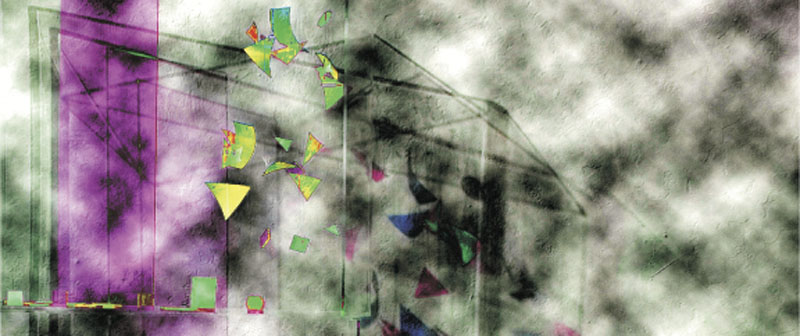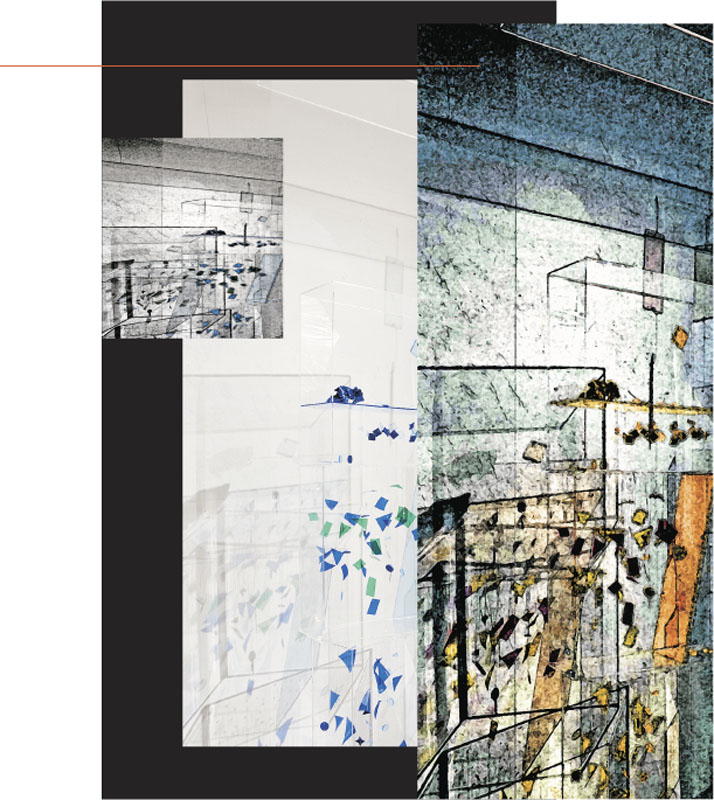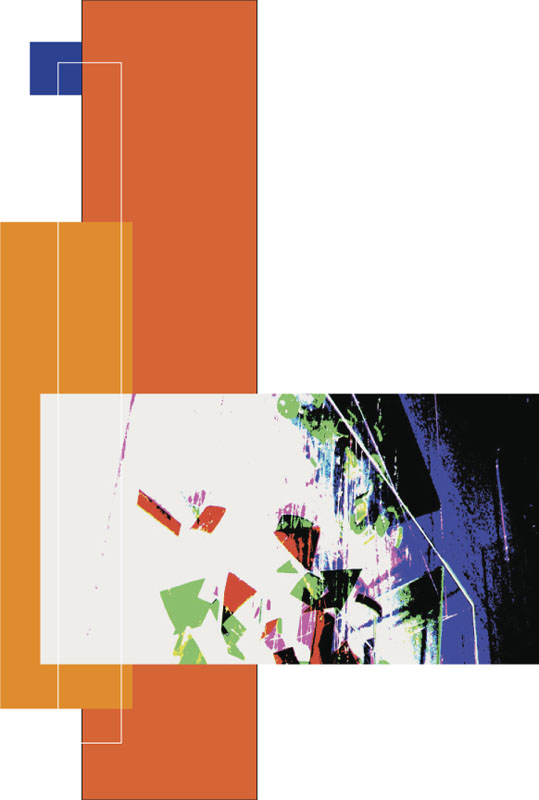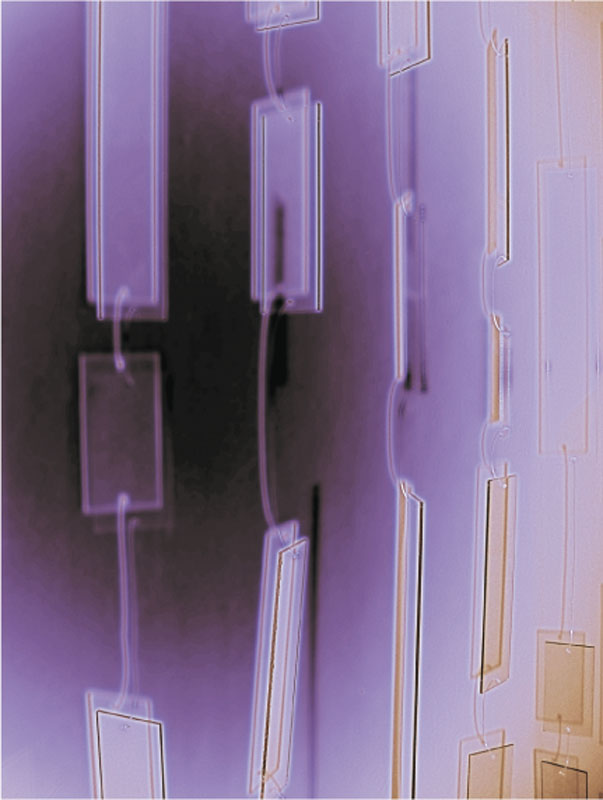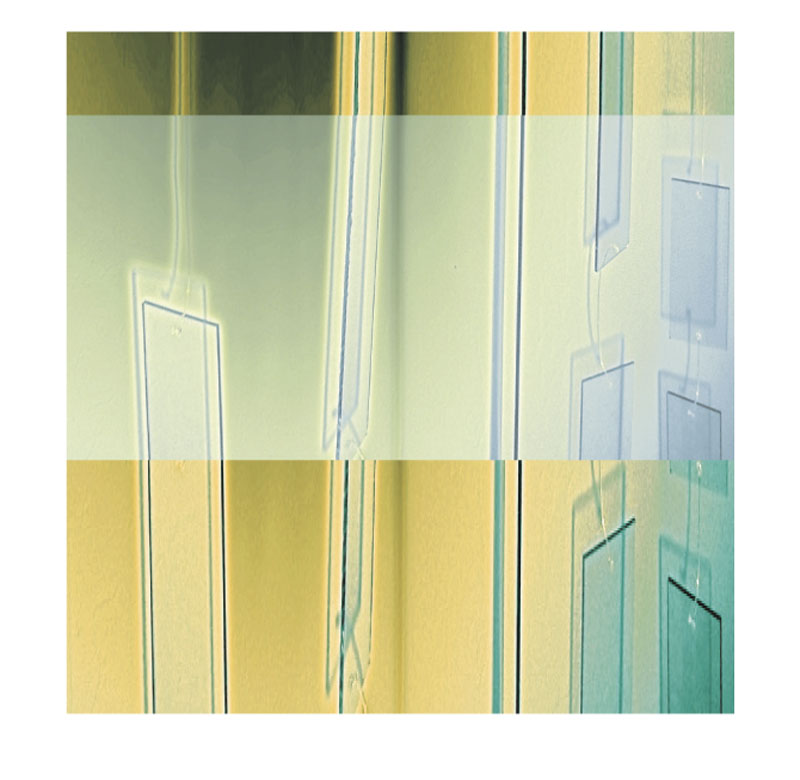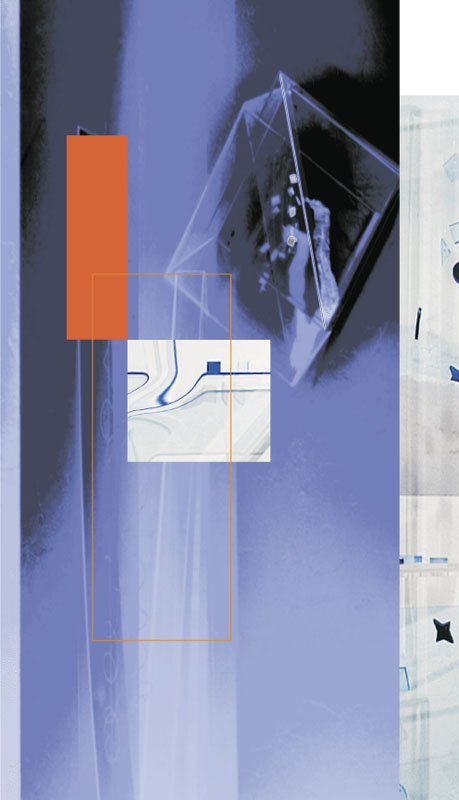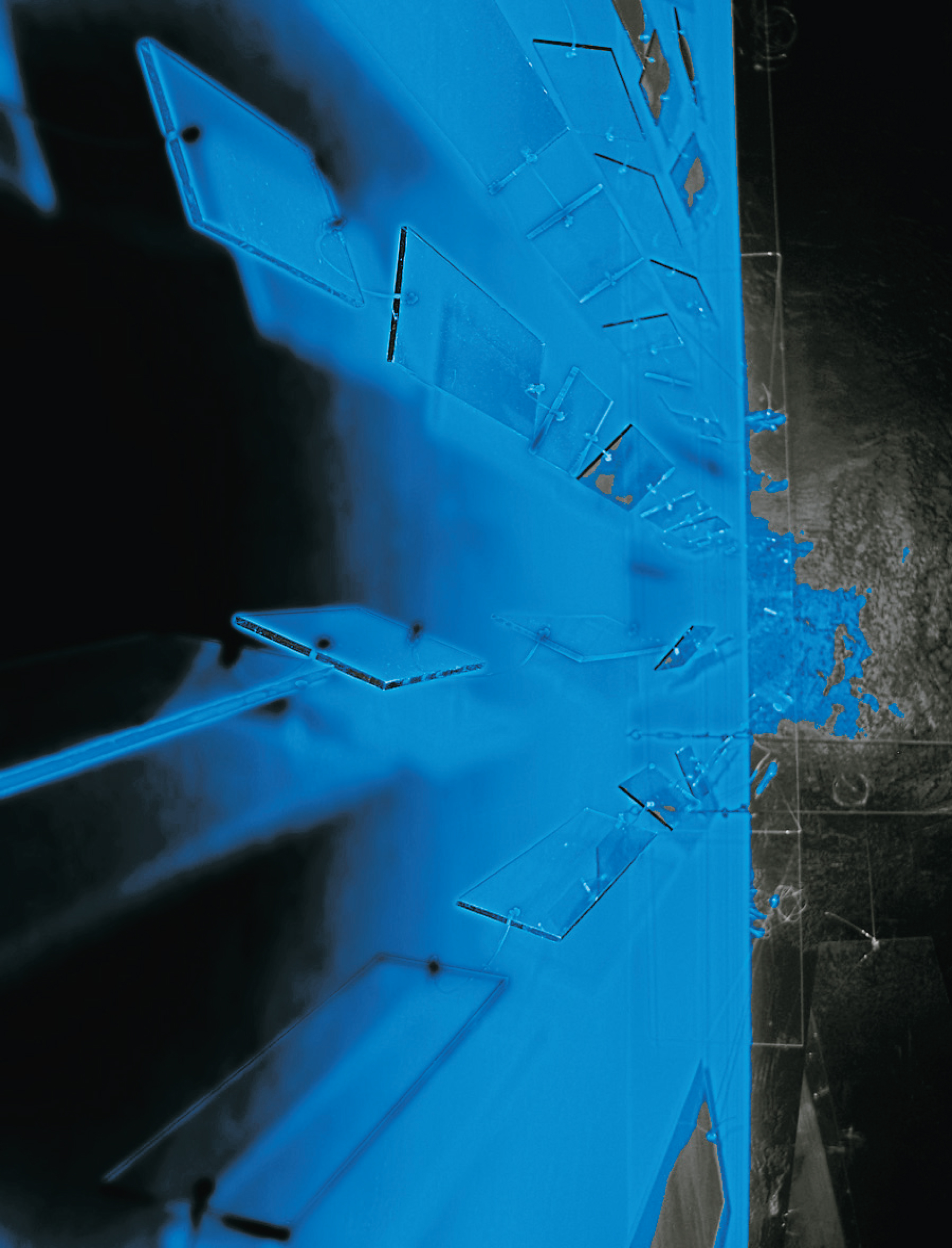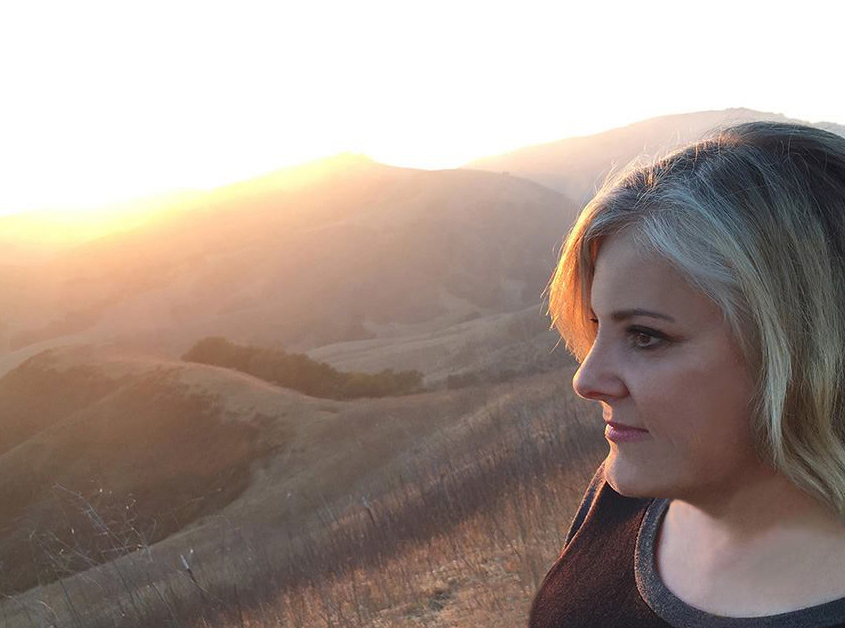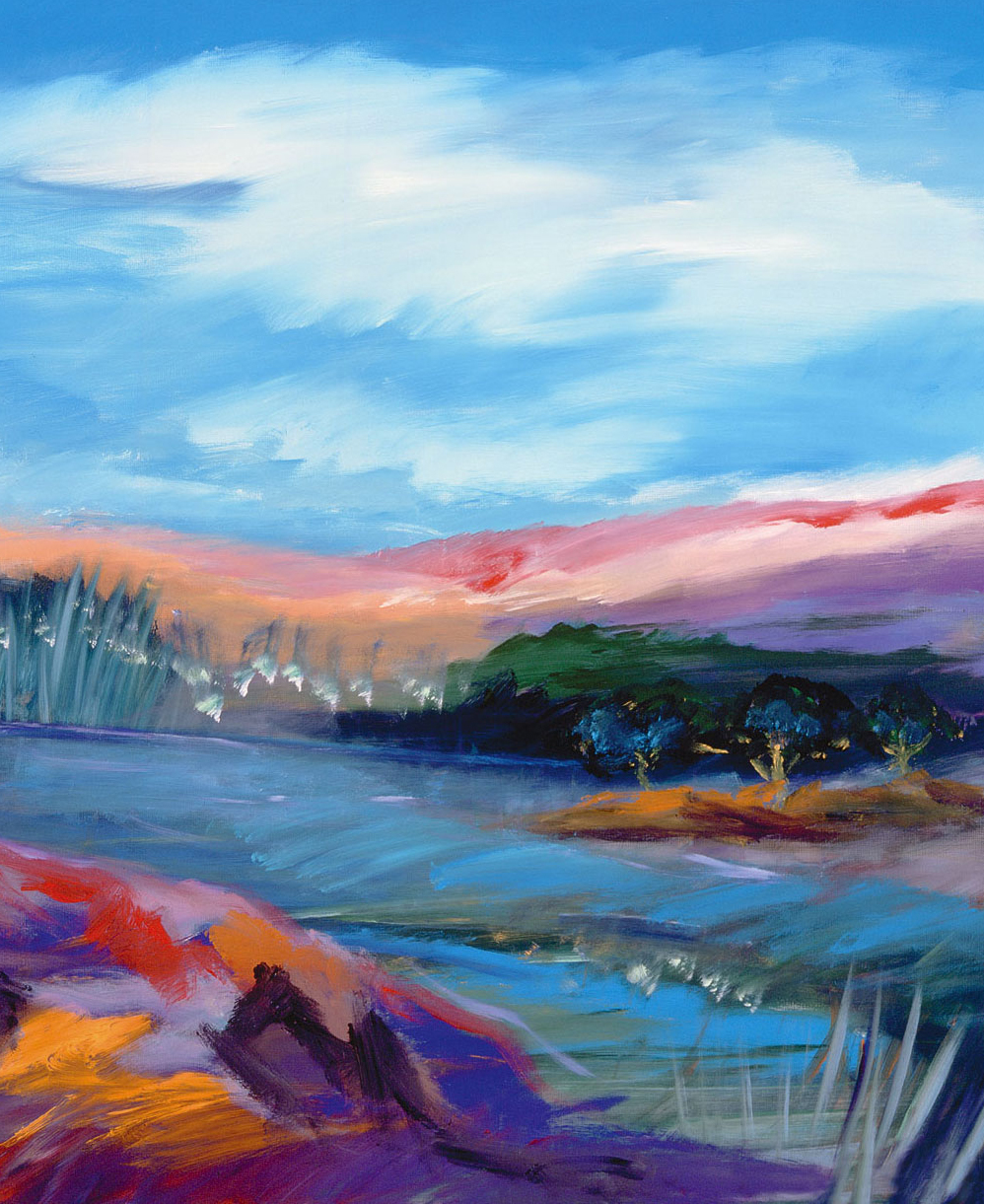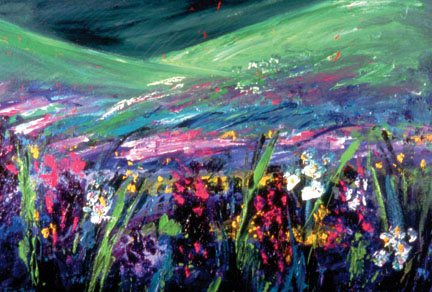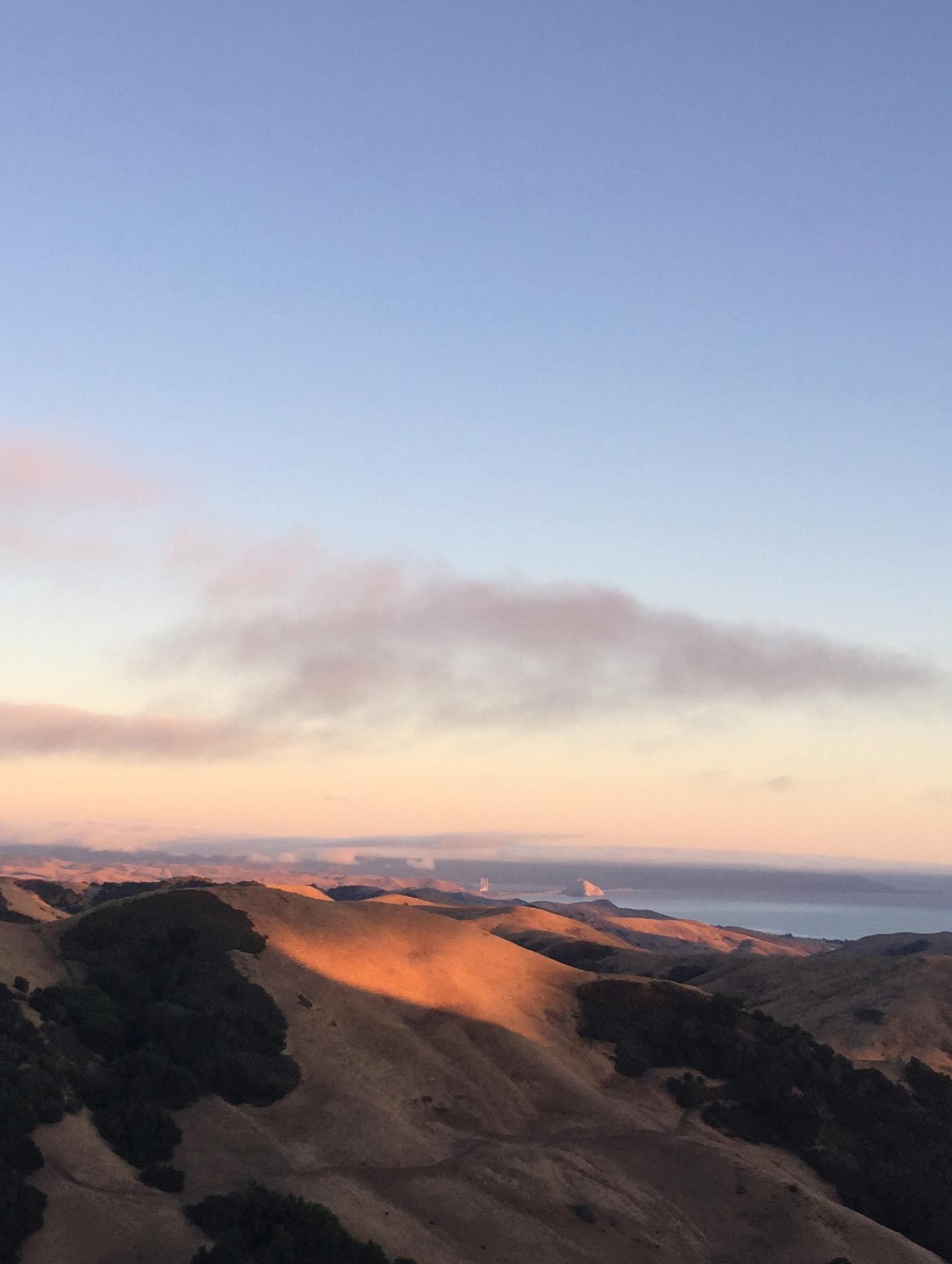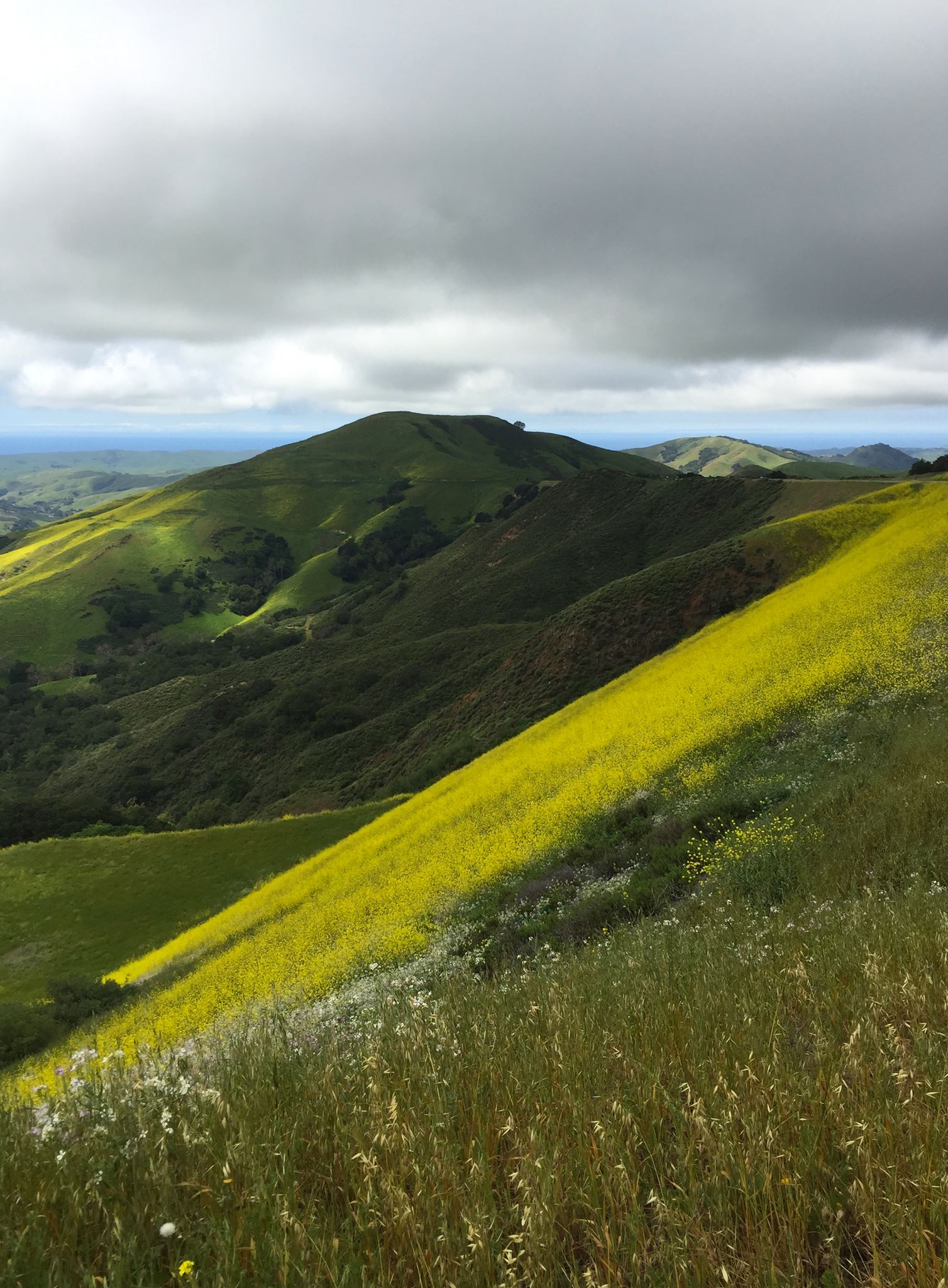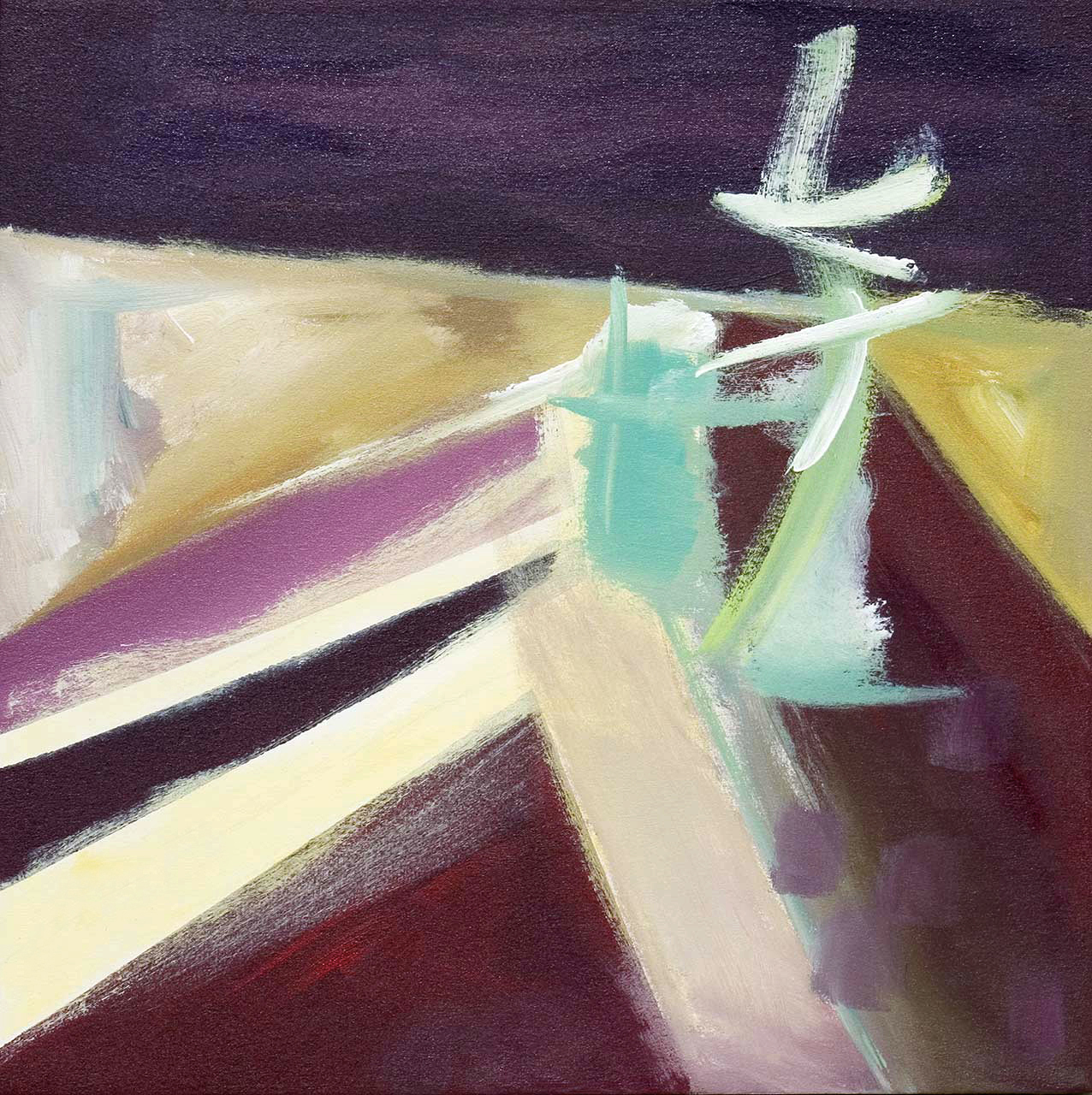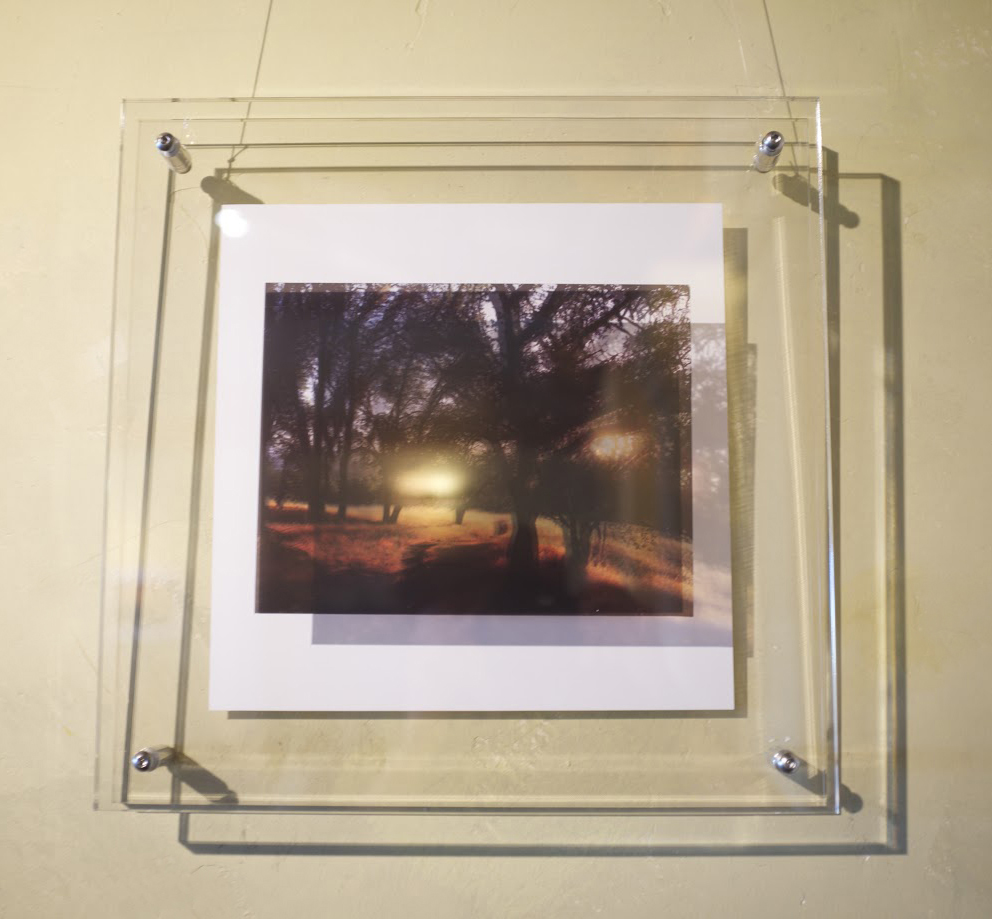 Walking Path
Digital media in plexi
2 Responses to "Jill Thayer"