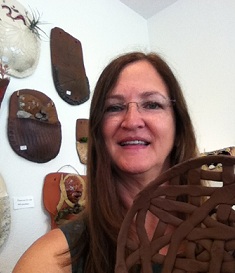 Traditionally in the study of ceramics, the ceramist will practice creating the same form over and over while trying to achieve symmetry and perfection like dishes by Noritake or Crate and Barrel. While I fully appreciate the beauty of these forms, my pleasure comes from doing something different ever time. I see that my skills and techniques improve with each item I create even though the actual items vary widely. Instead of even, perfectly crafted fiber baskets, ceramic baskets emerge with fluid shapes, unusual colors, and everlasting flowers permanently blooming. Instead of a solid color platter, a multicolored impressionistic fish flows across a plate, or a lovely stand of bamboo inspires serenity.
Texture and color fascinate most people, including me. Incredibly soft woven fabric, rough fibers in a basket, glossy, smooth ceramics, and breaking glaze colors capture my imagination and inspire me to create new baskets, wall pockets, bowls, platters, and fabric. When I wake in the morning, I have images of items in my mind for me to create. I sketch or paint inspirations, and I photograph colors and shapes that lead me to discovering something new to create. All this leads to an ever changing variety of hand built, thrown, or woven objects, or works of art that combine these techniques. I explore different clays and now create my own glazes.
My current favorite inspirations include the never ending variety of shades and texture in my garden, the colors and patterns I discovered from the photographs I took while traveling the world, and the peace I find in spiritual images. I am also intrigued by the human form and its expression.
I take classes and learn from the masters including sculpture classes at the Getty Museum in Los Angeles, classes at Beatrice Woods Center for the Arts with Allison Newsome from Harvard University, and Idyllwild Arts Academy classes with Linda Ganstrom, figurative ceramic sculptor, and glaze expert Richard Burkett.
Currently the featured artist at Ventura County Potters' Guild Harbor Gallery for September and October.
Guest Lecturer at the Ventura County Potter's Guild Meeting Monday, September 24 at 7:30 PM at the Senior Center in Ventura. Public Welcome.
Figurative Sculpture show at Studio 1317 for the month of September with opening reception December 7 from 7 to 9 PM at 1317 Ventura Avenue, Ventura, California.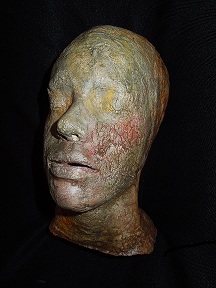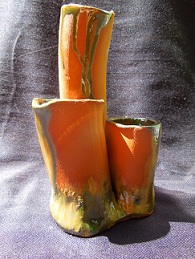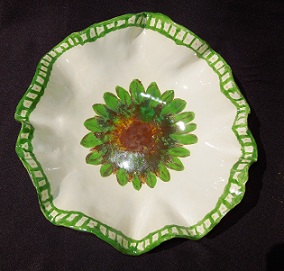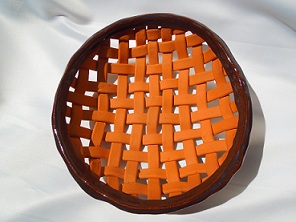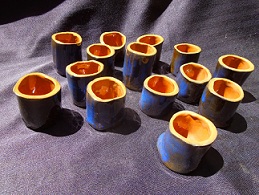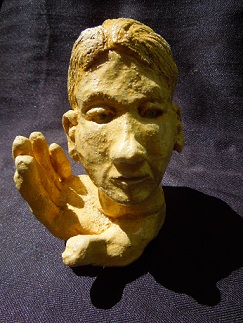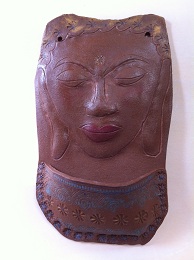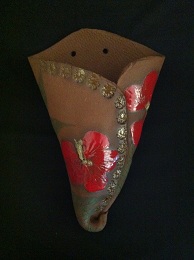 Large Flower Green Basket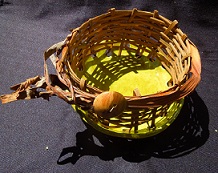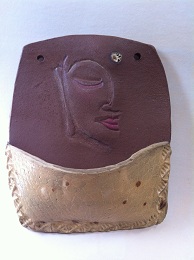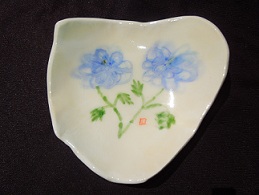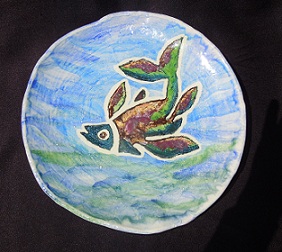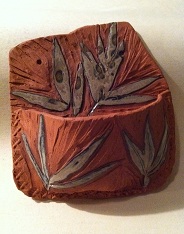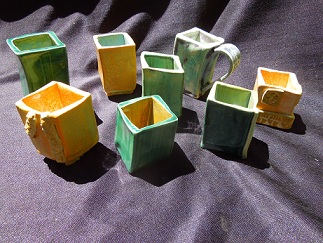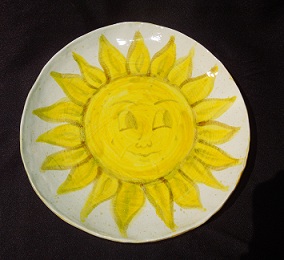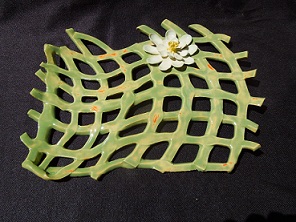 Small Flower Green Basket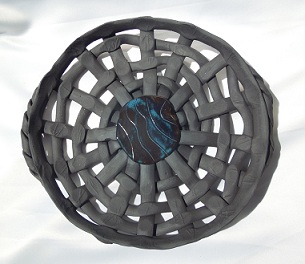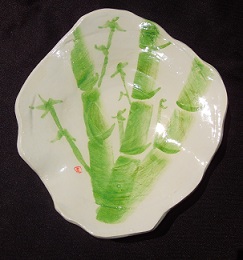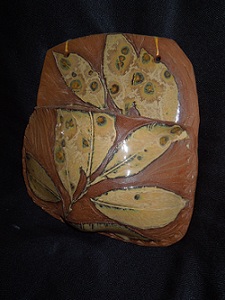 10 Responses to "The Art of Emily Thiroux Threatt"