Friday evening we had the opportunity to explore the WAV project in Ventura, California,  as part of the First Fridays celebration of the arts held in the community each month.  The WAV, which stands for Working Artists in Ventura, is a fifty-nine million dollar project which just opened in December of 2009.  Located in the heart of Ventura's cultural district, he space provides affordable housing available for over 100 artists of every kind. There is also high income housing incorporated into the design, though not open yet, there is also space included for commercial business related to the arts. The building is LEED certified as a green project using environmentally friendly recycled building materials, energy from the sun, and water and energy conservation.
Touring the project, we met painters, ceramicists, print makers, musicians, and jewelry makers.  Many of the artists had their studio/homes open for the public to visit.  On the ground floor, many of the studios had roll-up garage type door, opening their spaces wide to the outside, and all the other units had tall, wide sliding glass doors. Located only blocks from the beach, and with year round lovely weather, this provides the perfect design for the open, artistic community being developed.
Talking to the artists, the overwhelming sentiment was gratitude.  The spaces with high ceilings, concrete floors and modern, small kitchens are a blessing to those who frequently struggle to live by means of their art and have need a space to be creative.
The WAV project is a great model for other communities.  The creative energy there brings culture and beauty to the visitors and residents of the community while providing support to such an essential element of our society.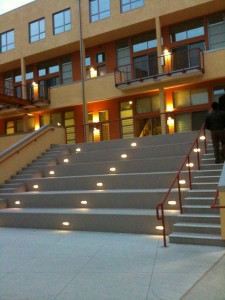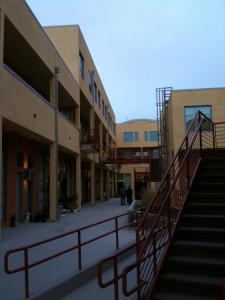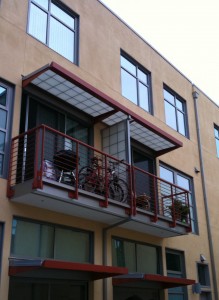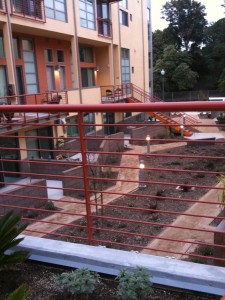 7 Responses to "Working Artists in Ventura"