Speaking is usually thought of as audible words, but we hear ever so much more than words.  When you enter someone's home and the walls are bare, they send you a message.  Other times you'll enter a home where the art displayed speaks of love, warmth, and comfort, or maybe beauty, passion, and vibrancy.  The art can also express angst or despair. 
When you enter a gallery, a shop, or website that features artwork, be still and listen to what the works express.  I recently purchased a piece of art as a gift for a friend because when I saw it, it spoke to me and I knew how much she'd love it.  She told me that she not only loves it, but her children are discussing who will inherit it!  What I purchased was a glass paintbrush created by Teal Rowe who will be the next artist featured on TheHeartoftheArtist.com website in about a week.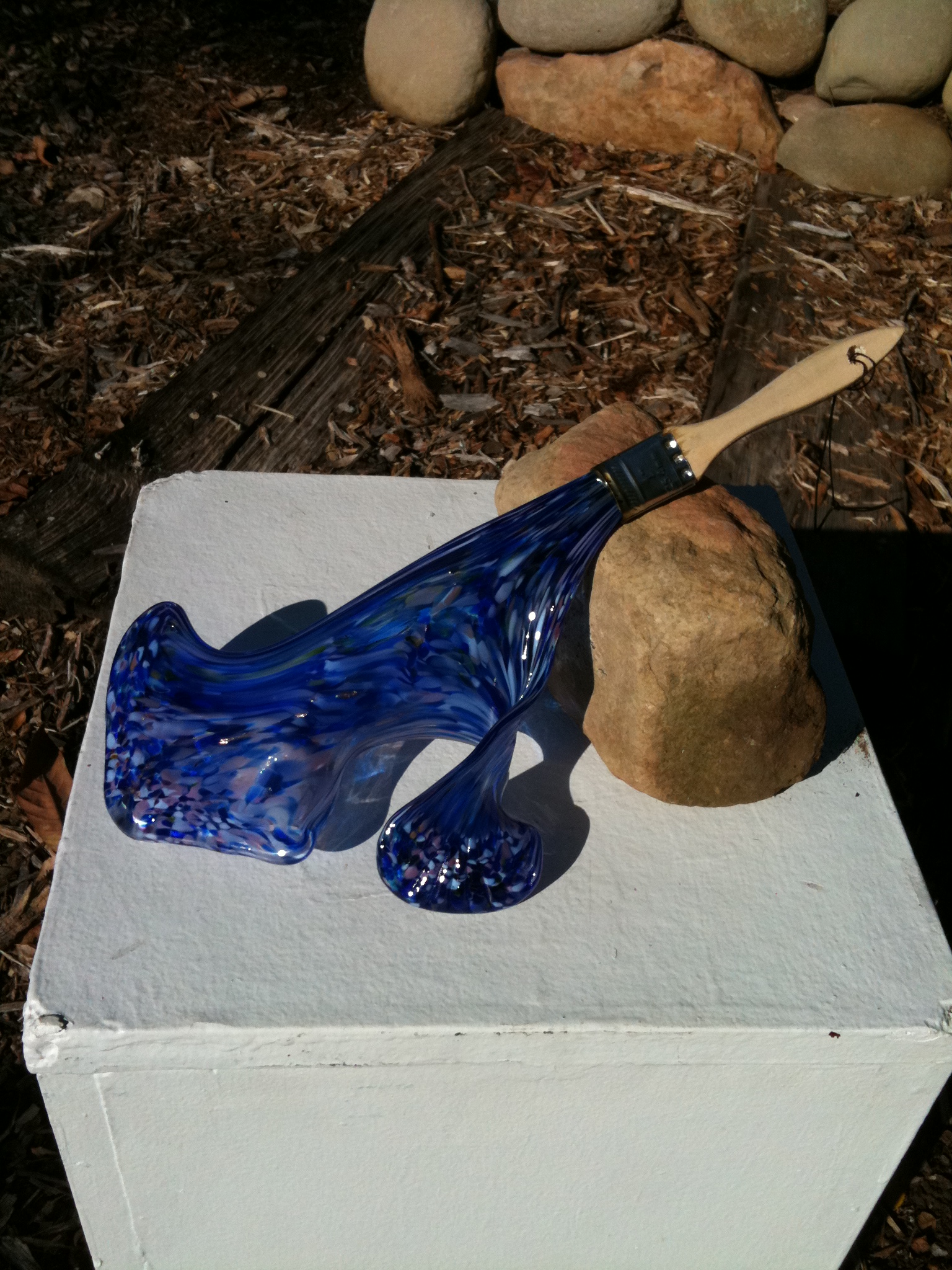 So when you go to purchase a work of art, let the artwork itself guide you in your decision! 
I am always looking for new artists to feature, so if you would like to be featured or know someone who would, please send them to http://www.theheartoftheartist.com/sell-your-art/
5 Responses to "Art that speaks to you"